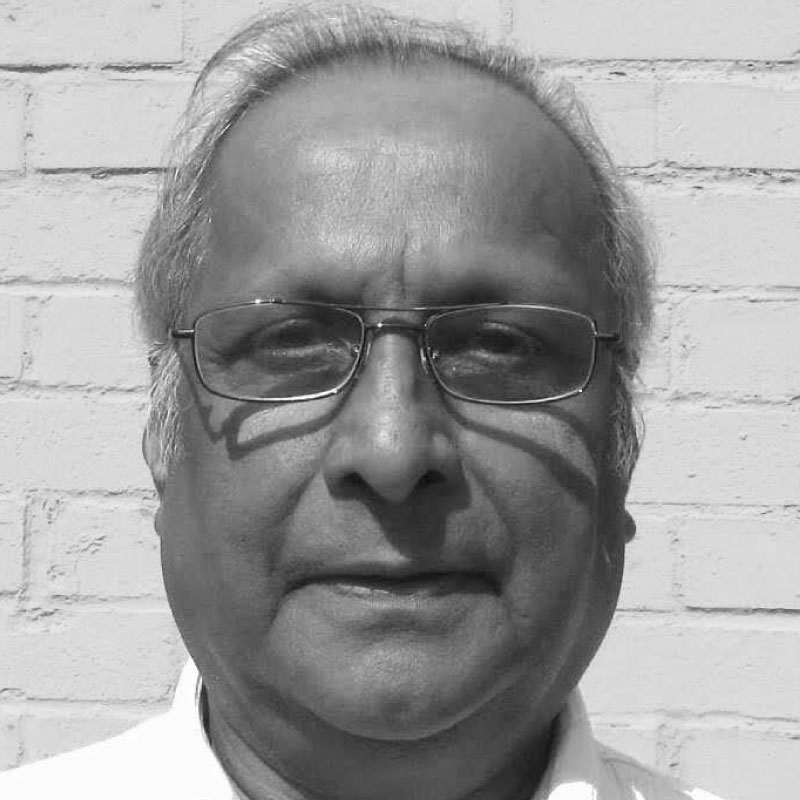 Rafi Ahmad was born in present day Bangladesh in 1944. He was educated, at Kathiadi High School, Notre Dame College, and the Physics department of Dhaka University, all in Bangladesh. He joined the then Pakistan Atomic Energy Commission in 1966 and was awarded a scholarship to read for a D Phil at Oxford University, which he completed in 1971, successfully completing a thesis on Laser interactions with Solids.
During his University days in Bangladesh he published two books, Television (1969) and Laser Ray (1982). In addition to scores of research papers and scientific articles, Rafi has published two major books, Environmental Monitoring (2001) and Laser Interaction with Energetic Materials (2015).  He published his fact-based debut fiction (docu-fiction), entitled Rolf in Bengli (2008 ) and has recently published a fact based, so called docu-fiction Oxford Revisited (2019) available from Amazon.
He started his career as a civil servant within the Ministry of Defence, UK and after 17 years, joined the Cranfield University at Shrivenham. There he established the 'Centre for Applied Laser Spectroscopy' in 1988 and led it until retiring in 2013. He pioneered applied research in laser spectroscopy in a plethora of fields conducting R&D and supervised 12 PhD students and established international collaborations. He has published 61 peer reviewed papers in International journals and was a member of the editorial board and a guest editor of the journal Sensor Review (ISSN 0206-2288; 19, 41999).
The author has three grownup children and lives with his wife Estelle in Shrivenham, Oxfordshire.